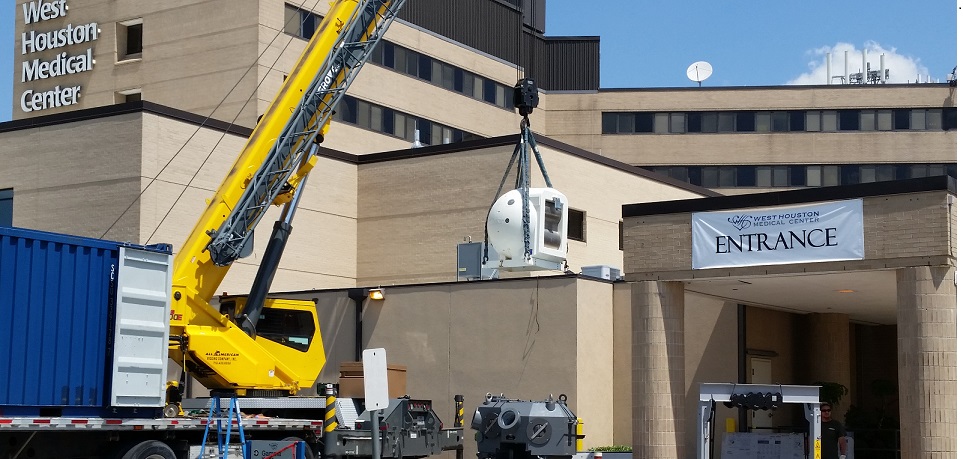 All-American Rigging Company is the premier contractor for crane and rigging equipment.
We are Houston's leading contractor for crane rigging, machinery moving, plant relocations, machinery and equipment storage and shipping services.
We are a full service rigging company and machinery moving company. We are experts in rigging and moving machine tools, molding machines, printing equipment, centrifugal chillers, A/C equipment, transformers, switchgear and many other commodities.
Our management and craftsmen are second to none in the machinery moving industry. Our estimating staff has over 70 years of experience in the rigging and machinery moving industry. Every member of our management and estimating staff team has actually worked as a machinery mover in the field providing you that needed experience you deserve when you buy a new machine or when you grow and move to a new facility.
All American Rigging was established in 1991 to serve the rigging and equipment moving needs of the greater Houston area. We started with only one truck and one forklift. Since then, we have grown into one of the premier rigging, equipment moving and machinery moving companies serving the needs of our local and national clients. Our 22,000 square foot crane-served-state-of-the-art facility is centered on 4.5 acres just south of the Reliant Stadium.
We welcome the opportunity to work with you on your next project. Please contact us when that next project comes up, let us help you plan a safe cost efficient job. Our estimates are always FREE!